Christopher R. Harrison
Associate Professor, Analytical and Bioanalytical Chemistry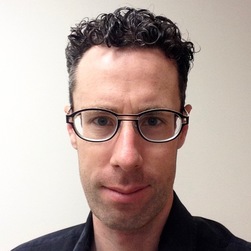 Curriculum Vitae
B.Sc., Concordia University, Montreal Quebec
Ph.D., University of Alberta, Edmonton (Lucy Group)
Postdoc, University of Minnesota, Minneapolis (Bowser Group)
joined San Diego State University in 2007.
Research Interests
Analytical separations are a cornerstone in chemical analysis. The development and application of new separation techniques and systems is the primary focus of the research conducted in the Harrison Lab. To this end we work principally with one of the most versatile separation systems; capillary electrophoresis (CE). Unlike most other separation techniques CE separations can be adapted to an incredibly wide range of analytes, ranging from inorganic ions to whole intact blood cells, a span of over four orders of magnitude in size!
The lab is focused on the development and application of CE to bioanalytical problems. One of the key challenges that we are undertaking is to develop a means of identifying evidence of autologous blood transfusions in an athlete's blood sample. Autologous blood transfusions are prohibited as a means of doping, yet are currently unable to be directly identified. We are applying CE to differentiate between the cells that have been stored and those that never left the body, all through a 50 µL blood sample.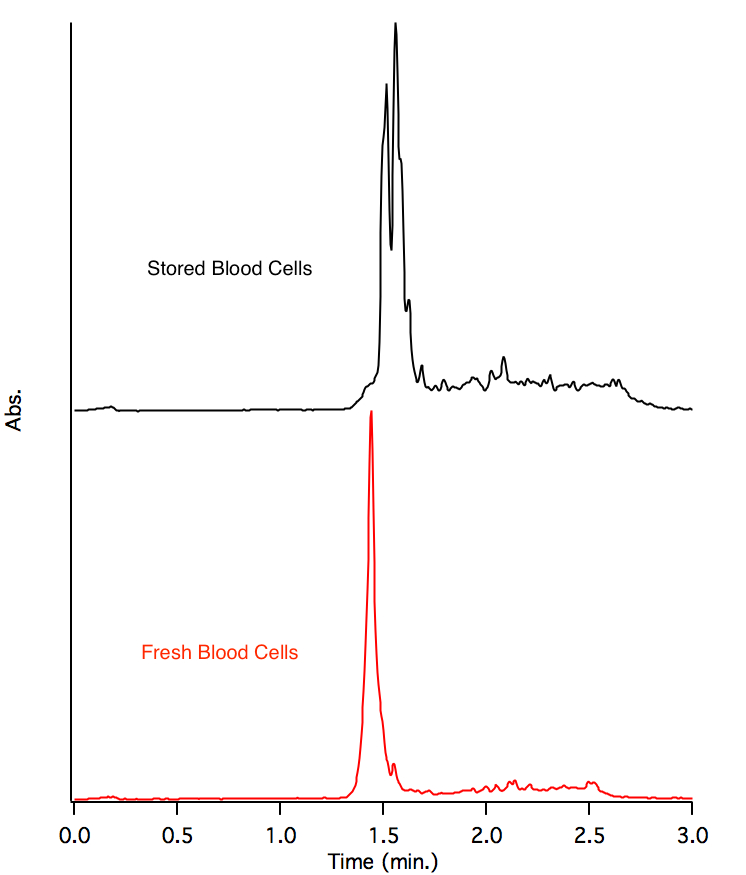 To further this project, and other bioanalytical separations the lab is also focused on refining our understanding of the CE separation process. Though the separation process can seem superficially simple, the dynamics of what occurs within the capillary can be very complex. The lab has been probing how surface modifications, intended and unintended, can alter the electroosmotic flow within the capillary and improve or hinder separations.
In addition to his research efforts Dr. Harrison has also been at the forefront of incorporating digital tools in his teaching methods, such as: cell phone based class room polling, lab demonstration/teaching videos, and flipped lectures.
Selected Publications
Wells, S. S., De La Toba, E., Harrison, C. R. (2016). Metal cation control of electroosmotic flow magnitude in phospholipid coated capillaries. ELECTROPHORESIS, 37(10), 1303-1309.
Harrison, C. R., Fang, J. C.-Y., Walthall, K. J., Green, C. C., Porobic, V. (2014). Towards the identification of autologous blood transfusions through capillary electrophoresis. ANALYTICAL AND BIOANALYTICAL CHEMISTRY, 406(3), 679-686.
Morris, A. L., Harrison, C. R. (2013). Adsorption of buffer ion pairs can alter long-term electroosmotic flow stability. ELECTROPHORESIS, 34(17), 2585-2592.
Harrison, C. R. (2013). Role of Capillary Electrophoresis in the Fight Against Doping in Sports. ANALYTICAL CHEMISTRY, 85(15), 6982-6987.
Harrison, C. R., Vydha, S. (2012). Capillary electrophoretic analysis of whole blood samples for hemoglobin-based oxygen carriers without the use of immunoprecipitation. ELECTROPHORESIS, 33(7), 1087-1094.
---