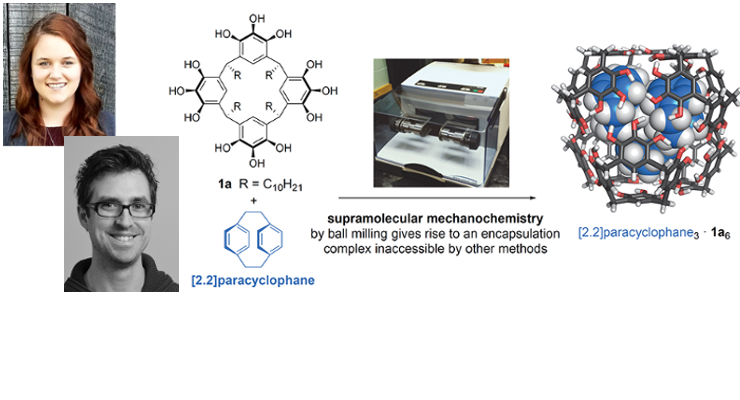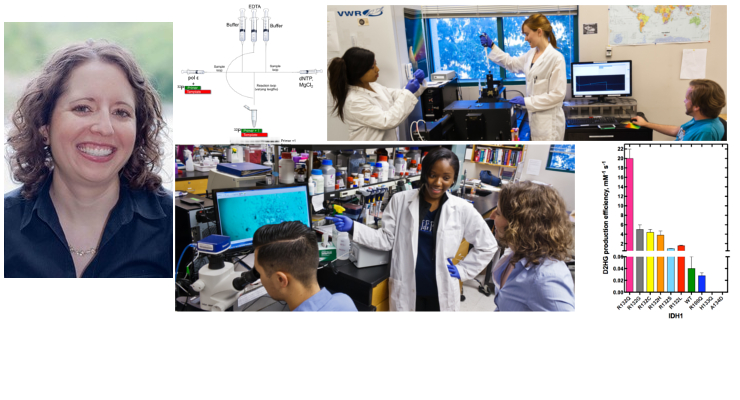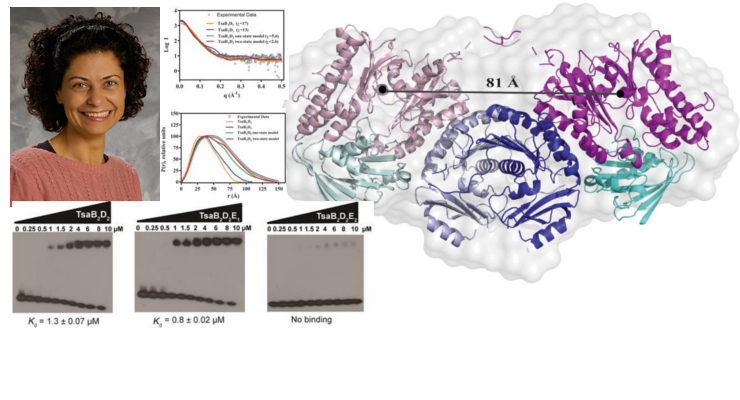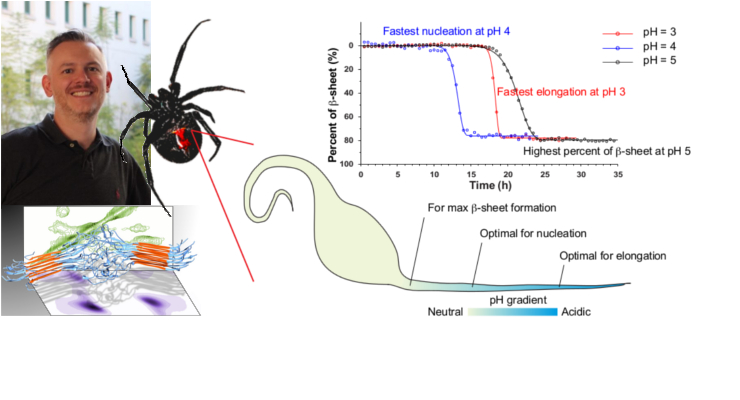 New Paper

Prof. Byron Purse's lab has recently published an innovative mechanical approach to encapsulation.

New Faculty

Prof. Christal Sohl studies the molecular mechanisms underlying human disease.

New Mechanism

Prof. Swairjo has a new paper on the biosynthesis of an important modified tRNA nucleoside.

New Award

Prof. Greg Holland was recently awarded a Kavli Fellowship for his work.
Welcome
The Department of Chemistry and Biochemistry at San Diego State University is the flagship chemical education and research program in the California State University system. Learn more »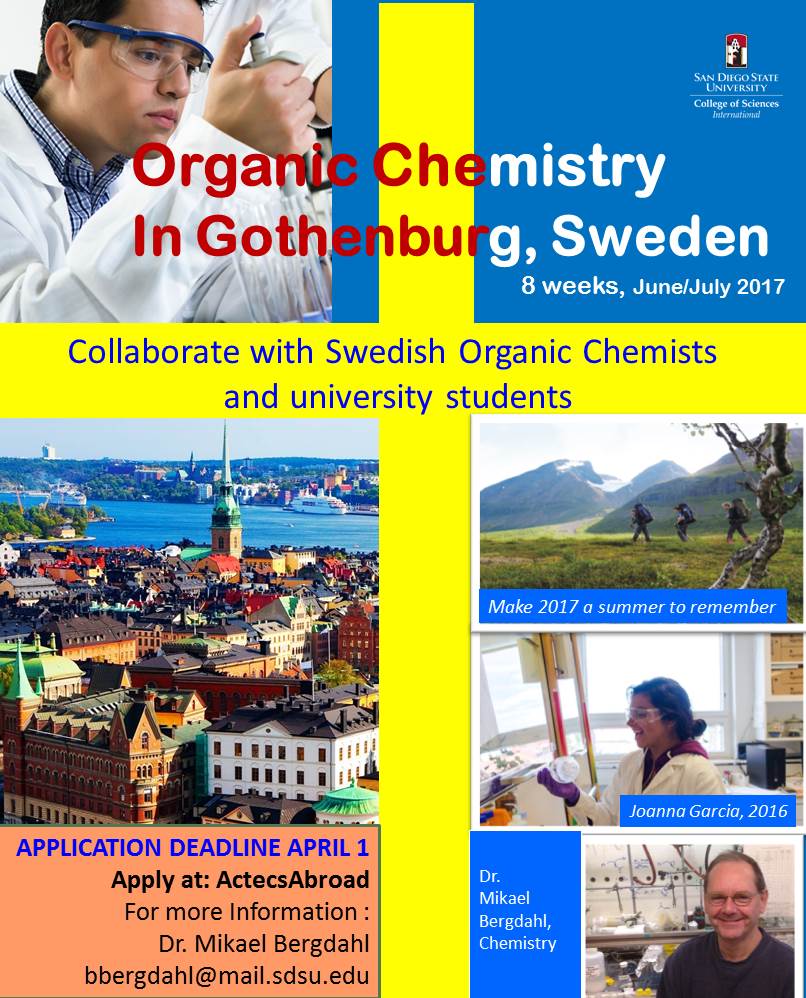 Study organic chemistry in Sweden!
Apply here.
Announcements
Upcoming Events
| | |
| --- | --- |
| Feb 27 | ACS webinar: Opioids: Fighting Addiction with Chemistry: 4pm (3:45pm pre-game) WC-230 , Prof. Erica Forsberg, host |
| Mar 02 | Dept. Seminar – James Landers, University of Virginia, GMCS-301, 4:00 PM |
| Mar 23 | Dept. Seminar – Prof. Keary Engle, The Scripps Research Institute, GMCS-301, 4:00 PM |
| Apr 06 | Dept. Seminar – Alexandra Teixeira, Boston Consulting Group, GMCS-301, 4:00 PM |
| Apr 13 | Dept. Seminar – Prof. Gourisankar Ghosh , University of California, San Diego, GMCS-301, 4:00 PM |
| Apr 20 | Dept. Seminar – Valerie de Crecy-Lagard, University of Florida, GMCS-301, 4:00 PM |
Department Contacts
Department Chair: William G. Tong
Undergraduate Advisor: David Pullman
Graduate Advisor: Thomas Cole
Graduate Admissions: Douglas Grotjahn

Follow us on Facebook
Thank you!
Recent donors to SDSU Chemistry & Biochemistry
Mr. Jay Breaux
Richard L. Jenkins, Ph.D.
BlueDoor LLC
---
Main Office: GMCS 209 • 5500 Campanile Drive • San Diego, CA 92182-1030 (U.S.A.) • Phone: (619) 594-5595 • Fax: (619) 594-4634
---